News
Play area design – it's child's play!
Upon a recent family trip to Austria, I couldn't help but notice the sensitive approach to designing children's play areas. In the UK we typically see play areas as a bolt-on to residential developments which is usually a result of planning obligations.
The image below, illustrates how clever and thoughtful design and the use of local and low cost (upcycled) materials alongside new equipment, can reinforce the landscape setting and maximise opportunities for residents to interact with nature.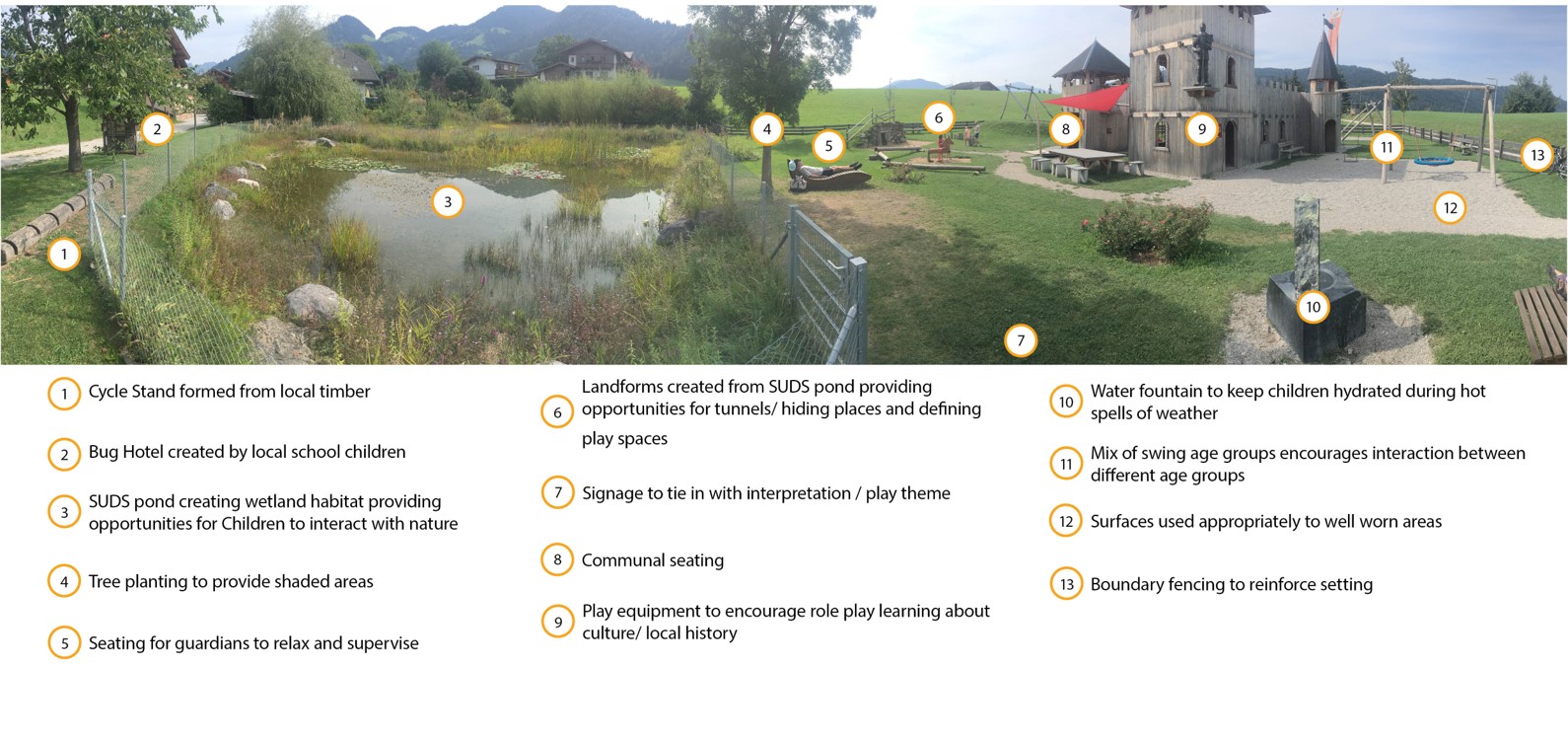 As designers, we are often tied to play standards, which although important, can often lead to a mono-culture of play equipment. Like all good approaches to landscape architecture, play should seek to integrate other external elements such as SuDS and ecology which in turn supports climate change adaptation and reinforces a site's sense of place.
We are looking to apply these principles to drive our increasing portfolio of play designed landscapes.
Follow our Company LinkedIn page for the latest news.