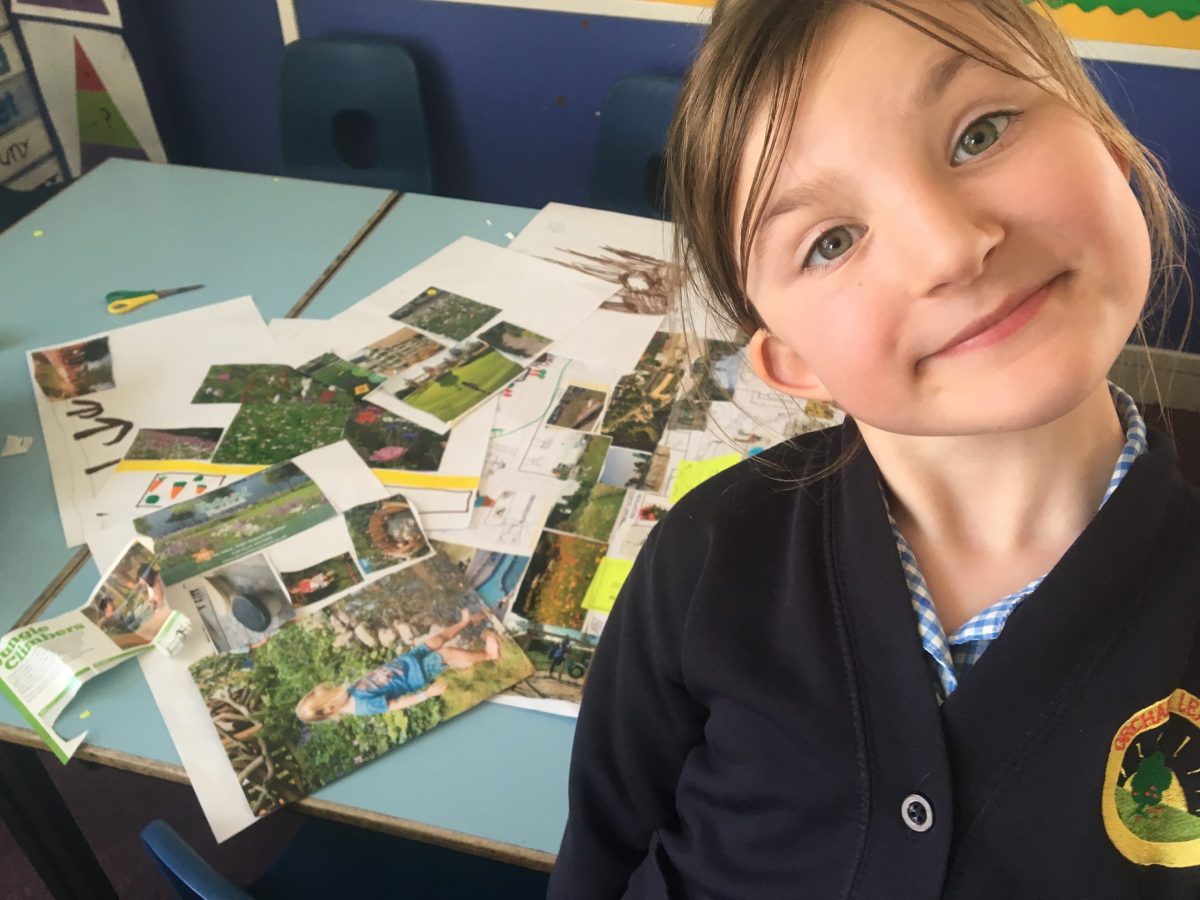 Working with the teachers and pupils, we carried out a series of fun workshops with year 2 classes, teaching them about the role landscape architecture plays in making outdoor spaces wonderful!
The winning design, inspired by the school name Orchard Lea, includes new fruit trees, a hedgehog-friendly hedge, wildflower meadows, and 'sun ray' stepping stones, set against the backdrop of an art wall.
Working with the School and Parents, Deacon Design then set to work to engage local suppliers, source materials, and select contractors.
The school community is delighted with their new space, and it was a pleasure to inspire the next generation of budding landscape architects.
Applying our professional knowledge to such a young audience proved a test, but the outcomes have been extremely rewarding.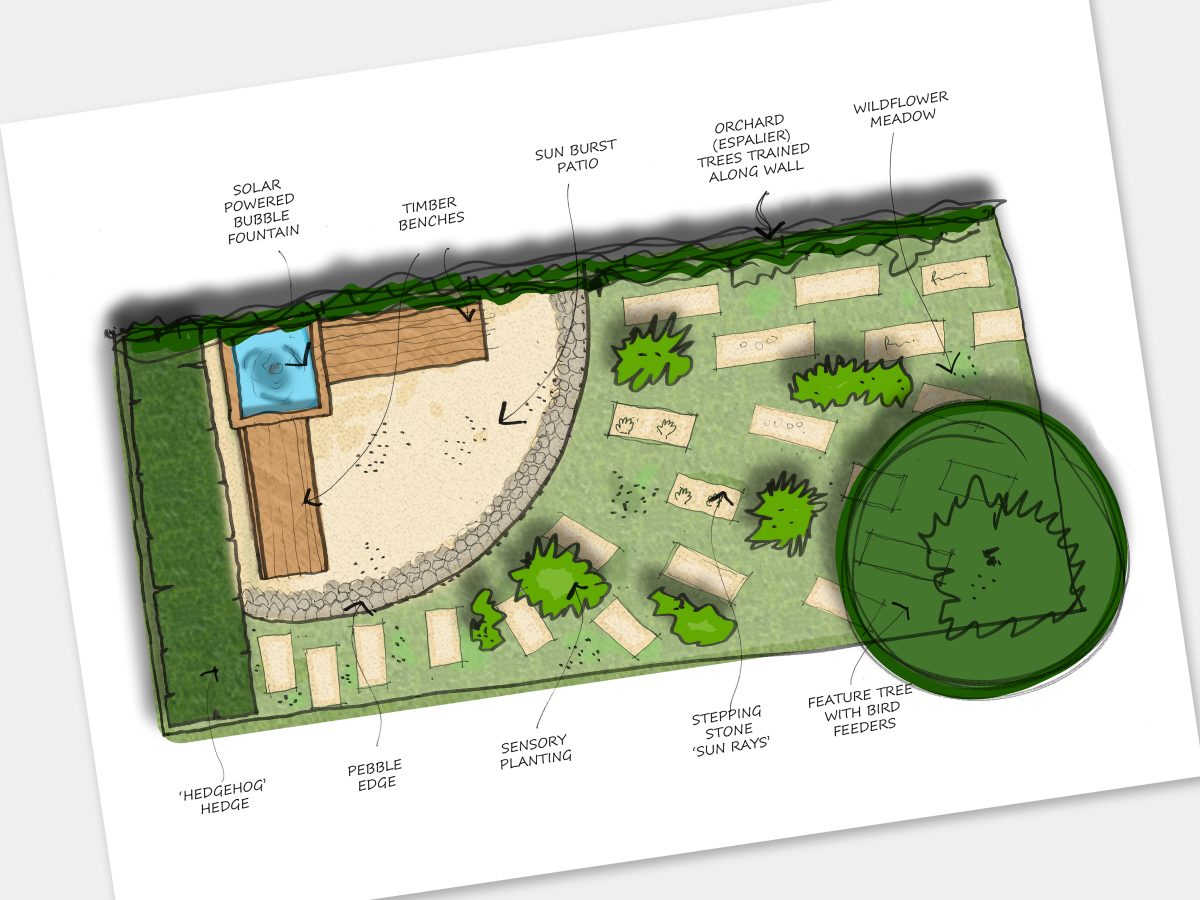 We look forward to working on our next school projects, if you would like to find out more about how we support the education sector, please get in touch.
A special thank you to Fareham Allotments and Gardens Association for providing the fruit trees!